Hacker Nerd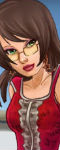 Hey guys and gals, hacker nerd girl is here! As you all know hackers are amongst the most feared nerds they are but...this one is just adorable and despite the fact that when she puts her hands on the keyboard every electronic door opens, she just loves doing the things we're doing around here and that is...dressing up with the latest clothes and fashion items. This game presents you one of these hacker nerdy girls...actually a cool 25 year old woman...waiting to try out different clothes in her wardrobe. She handpicked these clothes but she still needs some help getting the right stuff in place. Dress her up in no time and share this game with your friends as who knows...it might have some fans out there :)
Cute Robot Girl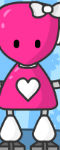 Have you ever dreamed of creating your own robot? Well, here is your chance!! This cheerful pinkish robot girl came back from a distant future and now she's in need of a total makeover. Play the "Cute Robot Girl" game and create the robot of your dreams using the pieces provided in this super fun game for girls! Check them all and customize her new look by choosing the body shape and body parts you like most of all! Enjoy!
Plaid Madness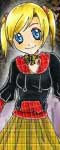 Plaid dresses, plaid skirts, plaid tops, plaid everything!!! This game is for the girls on DressUpWho that LOVE clothes with the plaid pattern! Dress up this cute girl taking a stroll at the park with all the plaid clothing you can find! It is time to go plaid crazy!!
Grocery Shopping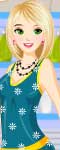 Oh no!!! Your fridge has ran out of food and drinks! But no worries! Mommy will take you shopping at your favorite supermarket! Your favorite part is riding in the shopping cart, it is so fun! Mommy will spoil you and let you buy whatever you want! Ah.. life is great! Buy all the snacks and junk food you want =)
Justin Beaver - J...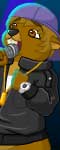 The funnest Justin Bieber game on the internet. Oh my god... the day has come!!! Justin Bieber has been cursed by a spell and transformed into a Beaver!! The only way for Justin Bieber to turn back into human is if he performs as a beaver. Come support Justin "Beaver" at his concert and help him turn back into a human before it is too late! Even though Justin is now a beaver, he still has his dance moves and amazing voice!
Space Design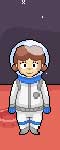 Have you ever wondered what space looked like? Well it doesn't matter! At DressUpWho, you can use your wildest imagination and design your own version space! Use planets, cute aliens, and adorable little astronauts! After you are done, you can save it or print it!
Community Service...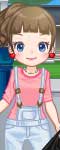 Emily loves helping her neighborhood keep clean. Every weekend, Emily and a group of friends volunteer to clean the streets by picking up all the garbage. Emily heard from her bestie that the cutest boy from school will be there this weekend! So, help Emily dress up into something casual but pretty! Not too much though, because she will be picking up garbage! Have fun and think about how you can help your neighborhood!
The Teenage Mermaid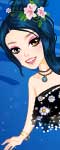 Over the years, The Little Mermaid has aged into The Teenage Mermaid!! Teenage Mermaid is ready to enjoy her teenage years and be the rebel she always wanted to be! Her friends want her to go to out tonight... help Teenage Mermaid dress up because there will be some cuties at the party! Pick out the perfect outfit!
Sleeping in Class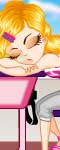 Uh ohh... someone is sleeping in class. Amy slept very late last night because she was watching Harry Potter with her best friend. Wake her up before she gets in trouble! Oh and maybe you can dress her up too.. Amy did not have time to properly put together an outfit this morning because she was going to be late. Do it before the teacher comes and puts her into detention!!! Save Amy!!!
Hip Hop Teacher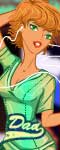 Your hip hop teacher for five years is having a performance next week and she needs help picking out a crazy outfit! Help her pick something that will stand out and you know the audience will love! Take her shopping at the coolest places and shop away!! Maybe you can pick out a few outfits for yourself too! =)
Back to School Ch...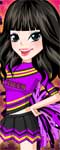 School is here!!! And cheerleader tryouts are next week. It has been your dream to be a part of the team since last year and here is the perfect chance! Do some practice with your friends at home because they are going to be selective this year! What are you going to wear to the tryouts? Try to pick out the most unique and awesome cheer-leading outfit! Good luck!!!
Love in the Sand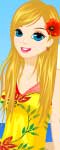 Fall is coming, so lets hit the beach before it gets cold! You are going with you girlfriends so its time to accessorize before you go out. Choose from a colorful variety of beautiful beach wear and sandals. You are missing your boyfriend so much because he went away for school. You decide to write a message in the sand for him.
Glamorous Bride M...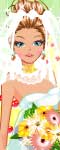 Kelly has dreamed about this big day ever since she was 8 years old. Today, that day has finally come! Kelly has chosen you to be her bridesmaid! Your job is to help her do her make up and also pick the best wedding dress! This is a once in a lifetime opportunity and it is very important to her! So do your best and the wedding will be an amazing experience!
Peacoat Fashion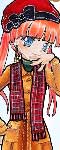 Fall is actually my favorite season because you can wear fashionable coats! Amongst the coats, pea coats and trench coats are my absolute favorites! They also keep you warm! Fall is just around the corner so start buying new coats for the new season! There are also hats, scarves, and gloves in this dress up game just in case it gets too cold. Click on everything in this game, because almost everything is clickable!
Under the Blanket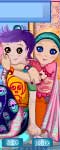 There is a thunderstorm outside causing your plans with your boyfriend at the park to be canceled. =( Your boyfriend suggests to stay home and watch Disney movies. What a great idea! Grab your favorite blanket because it is going to get cold. Dress you and your boyfriend up in this cute little dress up game. You can also invite your cutest stuffed animals to watch the movie with you! What a great way to spend a rainy day!
Supermarket Girl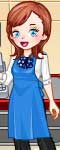 Jenny and her friends are planning to go on a trip when summer comes. But there is one problem... Jenny doesn't have enough money! Luckily shes finds a job at the supermarket near her house. Dress Jenny up for her first day of work at the supermarket. There might be some cuties shopping there, so try to look nice!
Hippie Party Fash...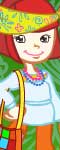 Your friend just invited you to a "Dress like a Hippie" party tonight!!! Sounds like fun, but what will you wear? Don't forget, the cute boy from school is going too. ;) Well it is time to visit grandma's thrift store! Grandma's store has a lot of hippie clothing that you can choose from. Bring your friends too so they can give you some opinion. =) Get going now before it is too late!
Teens Choice Awards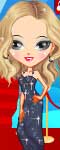 You have been invited to the Teen's Choice Awards... Oh my god!!! You are going to see all your favorite teen celebrities!!! Justin Bieber, Selena Gomez, Miley Cyrus, and more! It is probably going to take you forever to get ready, so start early! First do your makeup and pick your favorite jewelry. And then find the perfect outfit! Tonight is going to be a good night!
Maid Rockstar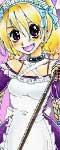 You are working part time as a maid at your mom's friends house to earn some extra money. Lately it has been pretty boring... always cleaning and cooking. It is time to have some fun when you are in the house alone. Pretend that you are a rockstar! Pick up the mic, pick up a broom, a comb, anything! Sing and dance your heart out!! Weeeee!
Hula Hoop Sara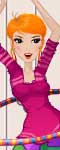 Sara is going to participate in a dance competition, she has been looking forward to that the whole summer. The show will be on TV tonight, As her stylist, your job is to help her pick the perfect outfit for her big day. She is doing her daily hula hoop exercise, and is waiting for your advice. Hurry! The show will start in a few hours.
Spongebob Works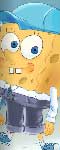 Spongebob is going to his first day of work today. Help him find the perfect outfit for The Krusty Krab. Make sure Spongebob looks his best so the customers will like him! Do you want him to look wacky or formal? It is your choice! Don't dissapoint Mr. Krabs because he is a very strict boss! Weeeeee! Time to cook some Krabby Patties!
Tricycle Baby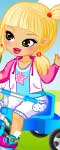 Take your cute little niece out for some exercise at the park. You bring your bicycle and your niece brings her tricycle. Awww... how cute! But wait! before you guys go out, you have to dress her up! Here is your chance to play some dress up, make her cute and pretty. Don't take too long though, you have to make it home for dinner!
Swimming Beauty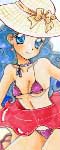 Step down Sleeping Beauty... because DressUpWho presents Swimming Beauty!!! Meet Swimming Beauty, she loves the sand and water. Most importantly, she loves to look good in the water! After building some beautiful sand castles and collecting seashells, Swimming Beauty is in a mood for some intense swimming! Help Swimming Beauty pick what to wear in the water. Don't forget your floatation device, there may be some strong waves out there! Lets swim!
Couple on the Swing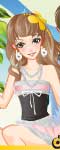 Wow, what a better day to go to the park than today? Such a sunny and breezy day, not too hot and hot too cold! Call the cute boy from school and see if he wants to take a stroll at the park. Bring him to your favorite swing in the park and have him push you. Oh how romantic!! Be sure to wear your best dresses and don't forget to be yourself! Good luck and have lots of fun!