Nail Salon with Mom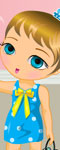 Mommy, what day is today? Thursday sweetie! Hmm, if it is Thursday then it means is time for some mother and daughter fun!! Yeeey, today we'll have the best day together because I'm going to ask my mom to take me to the nail salon!! So, if it is Thursday and we will go out then it means that it's time for a super fun mother and daughter fashion show, too!! Play this great mother and daughter dress up game and help these two cuties look chic while they're enjoying their time together! In their wardrobes you'll find everything you need: dresses, tops, skirts, pants, shoes, bags and accessories, so pick out the ones you like best of all to style them both from head to toe!
Umbrella Bella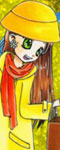 Bella has carefully planned her going out! She has already imagined herself getting lots and lots of head-turns with her new, super stylish look but today is one of those cold and rainy autumn days! Her mood matches the weather, so how about lifting up her spirit getting her ready to be stylish and trendy despite the bad, rainy weather outside? Put all your fashion skills at work, be creative and brighten her day up by choosing a super stylish outfit that you can easily pair up with a chic pair of boots and matching accessories. In a rainy autumn day umbrella is the main accessory, so make sure you choose a candy colored one to protect her from the cold rain drops!
Justina Bieber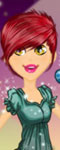 Wow! She could totally be Justin's double in a Justin Bieber concert anytime!! She has that hairstyle, her stylish clothes were inspired by Justin Bieber's wardrobe, whether it's a head to toe look, or a subtle accessory, she's a famous pop singer, too...oh and they have something else in common, the name, she's Justina Bieber!! Really impressed by this girl's look, Justin invited Justina to do a confusing duet together...tonight!! She's so excited!! She used to be Justin's number one fan and now she has the chance to sing with him one of his greatest hits. Amazing!! Come and help Justina get dressed for her first concert, choosing the right clothes, hairstyle and accessories. In the past years Justin Bieber managed to make young girls go crazy and scream when his name is mentioned, now is Justina's turn to put boys world upside down!
Hipster Girl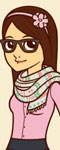 Being a hipster these days is really hard! You have to deal with the ideal of being nonconforming while looking identical to everyone in the hipster community. So, do you want to be one of them? Then play the "Hipster Girl" dress up game and find out what it takes to be a real hipster. This game presents you one of these hipster girls as she will be your model and her wardrobe your perfect source of inspiration! Put your fashion skills at work, start mixing all of those old school tight fitting t-shirts, skinny jeans, flowing sweaters and retro shoes and put together a unique hipster attire to dress her up. Accessories? Yes please, they are mandatory! There is a wide choice available in this dress up game including: oversized plastic framed glasses, flower headbands, patterned and colorful scarves or hoodies so make sure you select the ones that best complement the chosen outfit! Want to try another clothing combination?
Sally's Autumn Wear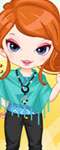 Ohh nooo!! The rainy autumn is already here and cute Sally has a major problem...regarding the autumnal fashion to be more specific. Let's join Sally in her dressing room and help her establish the best outfits for this season! In her wardrobe you'll find a wide variety of chic, pinkish dresses, warm blouses, lovely looking baby-dolls and layered or plaid patterned mini-skirts, so take a look at them all and pull out the trendiest clothing combination to dress Sally up for a lovely day of autumn. Once the main decision is taken, select a pair of tights that best complement the chosen outfit, select some comfy but chic shoes to match and complete her lovely autumnal looks with some glittery accessories! Enjoy!
Plaid Fashion Mania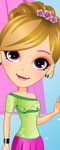 Plaids have been coming and going out of fashion for years and now they're back to enchant our eyes and take our outfits out of the ordinary! So, if you're one of the plaid-junkies make sure you don't skip the plaid fashion mania dress up game, the perfect fashion style guide for you! Nowadays plaids aren't stopping at just shirts, they are used for everything from lovely skirts, chic tops over one shoulder and pretty dresses, so drop a glimpse at these fab plaid patterned clothes available in this cute girl's wardrobe and put together a really sweet outfit to dress her up for a stroll at the park! Play the plaid fashion mania dress up game and discover new ways to wear plaids this season so you can look trendy from day to evening!
Phineas And Ferb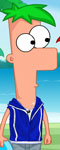 It is a hot day in Danville, so Phineas and his older stepbrother Ferb are committed to have the best day ever! They kept thinking all morning about things they could do and in the end they agreed to throw a super cool party at their backyard beach and everyone to be invited...and when I say everyone I mean the guest list includes you too. Yes. You're invited to Phineas's and Ferb's beach party but...only if you pass a test...a fashion test. They want to surprise everyone at the party by wearing some uber creative and mega original outfits and they need some fashion tips to choose the best ones. Show off your fashion skills while playing the "Phineas and Ferb" dress up game and make sure you get enough points to participate in what promises to be the hottest beach party of the whole year!!
Halloween Costume...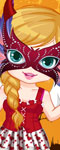 There's so little time left till the two little sisters will go trick or treating and they still haven't bought their Halloween costumes! Do you think you could give them a helping hand? Then get the Halloween costume shopping dress up game started, show off your fashion skills and help the two little girls pick out the best Halloween costumes from the ones available in their favorite store and get them dressed for the creepiest night of the year! Start playing this great Halloween themed dress up game by helping them deal with their makeup! Hmm, should they go for a spooky, Gothic inspired makeup or they should choose some fancy, Halloween face masks? It's your choice!! Once you've decided that, go ahead with your work and help them choose the best Halloween costumes of all and then complete their cute looks with the perfect hats and accessories. Be at your best and make them the prettiest Halloween girls from all the ones going trick or treating this night!
High School Vampire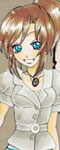 Given the fact that Halloween is the perfect time of the year when all the creatures of the dark show themselves, vampires make no exception and this game is about a vampire...a cute one actually that would like to go trick or treating... dressed as a normal person... take that as the perfect disguise: to walk among kids and teens like you're one of them. Nevertheless she'll still "wear" her fangs so it'll be a little bit like Halloween for her don't you think? Her problem is picking the right combination of clothes as the rest of the year she dresses in the vampiric clothes we all know: dark and black stuff with a tint of evil. Dress her up as soon as you can as I'd hate it for her to miss Halloween just because she wasn't dressed properly on time. Have fun girls...and say hi to her when you meet on the best night of the year. Trick or treat?
Halloween Candy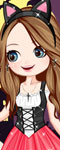 Well...Halloween is almost here and these two lovely sisters need their outfits done and when I say done I mean a very cool idea put into place and transformed into the most amazing Halloween costumes of the year. Try the different clothes and match them both for the final picture at the end of the game. Be sure to catch the feel of Halloween through their clothes and make them be the best looking trick or treaters. At the end of this lovely dress up games the girls will get their desired prize: lots and lots of candy but be careful with the sweets...too much of them and you'll be finding yourself drinking lots of water :P
Ms. Dracula - Vam...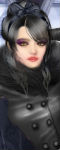 So, you've been bitten by Halloween fever and you need the perfect costume before you move up to Dracula's haunted castle to live with the vampires? Luckily, you've found the ultimate source of original outfits, jewelry and makeup products that will have all your vampire, witches and ghosts friends wondering if you've actually met the famous Count Dracula. Stand out of the crowd at the Halloween party this year and make sure you show up wearing one of those really sophisticated, Gothic inspired costumes available in Ms. Dracula - Vampire Dress Up game. Just check them all out and once you've decided on the winning, stylish vampire costume make sure you pair it up with a Gothic makeup, too. Choose to be completely out of the ordinary while enjoying this year's Halloween party and accessorize the chosen outfit with a sophisticated hat or some sparkling jewels! Enjoy!
Baby Animal Costu...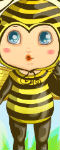 Regardless of the age, everyone loves taking part in the Halloween festivities!! My sweet baby cannot participate in a trick-or-treating activity because of her young age :(. Dressing her up in an adorable baby animal costume for some family fun and photos would be a great way to celebrate the Halloween with my bundle of joy. Don't you agree? I have bought so many cute baby Halloween costumes for her that I really cannot decide which one suits her best. Could you give me a helping hand? Friendly chickens, bumble bees, mighty lions or cuddly bears costumes are some of your options in the "Baby Animal Costumes" dress up game, so make sure you pick out the best of all to dress her up for the Halloween night. Be at your best and make my baby look spooktacular!
Voodoo Doll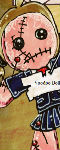 Are you ready to celebrate Halloween in big style? Halloween fun doesn't stop at trick or treating or wearing creepy costumes, it goes further than that with house decorating and many other activities. If you're looking for scary Halloween decorations you must be looking for the original ones that's why this year DressUpWho comes with an amazing suggestion that will ensure a truly unique decoration for Halloween - the Voodoo Doll. Why make a voodoo doll? Because it's easy and so much fun! All you need to do is to drape the doll in some old clothes to give her a ragged look, and then pick out some stitch marks or scars and even some bits of red color on her face and body to dramatize the effect. Spooky huh?
Magical Halloween...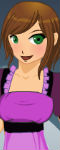 Who said Halloween should be all about vampires, ghosts, witches, pirates or devils? No sir, this year it's time for you to be more creative and choose the chicest, highly original costume for that not-so-scary Halloween party you'll attend. Have you already chosen your Halloween costume? The clock is ticking so you'd better start looking for the perfect one because Halloween will be here before you know it! For great ideas start playing the "Magical Halloween Costume", check out the Halloween costumes collection available in this dress up game and decide which one is the perfect one for that party. Happy HalloWishes to everyone!
Hacker Nerd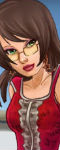 Hey guys and gals, hacker nerd girl is here! As you all know hackers are amongst the most feared nerds they are but...this one is just adorable and despite the fact that when she puts her hands on the keyboard every electronic door opens, she just loves doing the things we're doing around here and that is...dressing up with the latest clothes and fashion items. This game presents you one of these hacker nerdy girls...actually a cool 25 year old woman...waiting to try out different clothes in her wardrobe. She handpicked these clothes but she still needs some help getting the right stuff in place. Dress her up in no time and share this game with your friends as who knows...it might have some fans out there :)
Cute Robot Girl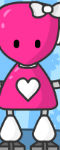 Have you ever dreamed of creating your own robot? Well, here is your chance!! This cheerful pinkish robot girl came back from a distant future and now she's in need of a total makeover. Play the "Cute Robot Girl" game and create the robot of your dreams using the pieces provided in this super fun game for girls! Check them all and customize her new look by choosing the body shape and body parts you like most of all! Enjoy!
Plaid Madness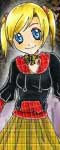 Plaid dresses, plaid skirts, plaid tops, plaid everything!!! This game is for the girls on DressUpWho that LOVE clothes with the plaid pattern! Dress up this cute girl taking a stroll at the park with all the plaid clothing you can find! It is time to go plaid crazy!!
Grocery Shopping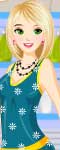 Oh no!!! Your fridge has ran out of food and drinks! But no worries! Mommy will take you shopping at your favorite supermarket! Your favorite part is riding in the shopping cart, it is so fun! Mommy will spoil you and let you buy whatever you want! Ah.. life is great! Buy all the snacks and junk food you want =)
Justin Beaver - J...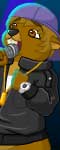 The funnest Justin Bieber game on the internet. Oh my god... the day has come!!! Justin Bieber has been cursed by a spell and transformed into a Beaver!! The only way for Justin Bieber to turn back into human is if he performs as a beaver. Come support Justin "Beaver" at his concert and help him turn back into a human before it is too late! Even though Justin is now a beaver, he still has his dance moves and amazing voice!
Space Design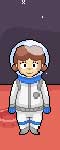 Have you ever wondered what space looked like? Well it doesn't matter! At DressUpWho, you can use your wildest imagination and design your own version space! Use planets, cute aliens, and adorable little astronauts! After you are done, you can save it or print it!
Community Service...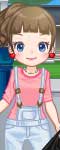 Emily loves helping her neighborhood keep clean. Every weekend, Emily and a group of friends volunteer to clean the streets by picking up all the garbage. Emily heard from her bestie that the cutest boy from school will be there this weekend! So, help Emily dress up into something casual but pretty! Not too much though, because she will be picking up garbage! Have fun and think about how you can help your neighborhood!
The Teenage Mermaid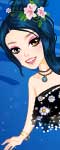 Over the years, The Little Mermaid has aged into The Teenage Mermaid!! Teenage Mermaid is ready to enjoy her teenage years and be the rebel she always wanted to be! Her friends want her to go to out tonight... help Teenage Mermaid dress up because there will be some cuties at the party! Pick out the perfect outfit!
Sleeping in Class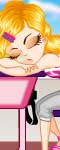 Uh ohh... someone is sleeping in class. Amy slept very late last night because she was watching Harry Potter with her best friend. Wake her up before she gets in trouble! Oh and maybe you can dress her up too.. Amy did not have time to properly put together an outfit this morning because she was going to be late. Do it before the teacher comes and puts her into detention!!! Save Amy!!!
Hip Hop Teacher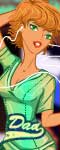 Your hip hop teacher for five years is having a performance next week and she needs help picking out a crazy outfit! Help her pick something that will stand out and you know the audience will love! Take her shopping at the coolest places and shop away!! Maybe you can pick out a few outfits for yourself too! =)