My Little Pony Ha...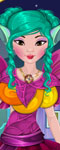 Halloween is coming up fast and we should start preparing for it, don't you agree? So, what are you girls going to be for Halloween? This year's costumes should be highly original, sweet and colorful at the same time so one of our friends came up with a colorful idea: how about wearing a little pony costume? These sweet Halloween costumes come in a wide variety of shapes and colors and we, girls, have gathered them all in 'My Little Pony Halloween Costumes' for you to get inspired and find the sweet Halloween costume you are going to flaunt at that fun Halloween party you'll attend! With a pink pie sweet pony costume or with a neon green one or with little black one you will surely be the attraction of night, but will you win the best costume title, too? Maybe yes, maybe not...but you will have to make sure it will be perfectly mix and matched from head to toes, so get 'My Little Pony Halloween Costumes' dress up game started and see what spooktacular Halloween costume you can create for this year's fun Halloween Party! Have a blast!
Halloween Candy C...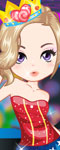 Halloween costumes are often those of monsters such as vampires, werewolves, zombies, ghosts, witches or goblins, but we've thought, girls, it's about time for you to express your sweet-er and softer side! And for that we bring up the 'Halloween Candy Costumes' dress up game on DressUpWho for you to get inspired and find your sweet Halloween costume! So get it started girls, try on all of those candy-colored costumes available at your disposal in this cutie's Halloween special wardrobe and pull out your favorite to dress the sweet model girl up with! It can be a candy-pink princess dress or a lollipop like red one or a tight-fitting purple body! Be sure to match the chosen candy dress with a lovely witch hat, knee tall socks and the glittery jewels that the costume requires and you'll have your Halloween candy costume ready to go trick or treating in your neighborhood! Have a BOO-tifully sweet Halloween night, girls!
Bubble Vests For ...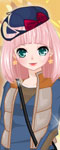 Brrr, it is so cold outside!! After a beautiful and sunny summer, filled with lots of warm sunbaths, chic sandals and colorful sundresses it's time for us, girls, to face the rainy, windy and a bit awful fall! But if you are that type of girl who feels great in every season then you might already know that autumn is the perfect time to unveil your boots and neck blouses collection and pair them with vests...bubble vests! Yeah girls, bubble vests are the key items for this fall season and perfectly matched with shirts, lovely blouses, shorts or long pants they will help you have a spotless apparel for all occasion. The 'Bubble Vests For Fall' dress up game brings up some ideas on how to match this chic vests with some soft blouses or trendy shirts, so get it started girls and find out a few super-easy ways to funk your wardrobe with these uper chic bubble vests! Have a fashion blast!
Grandparents Ice ...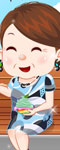 Girls, have you seen The Notebook movie? It is a movie about two teenagers falling deeply in love at a very young age who got married and loved each other ever after! It is a great movie, with an amazing love story almost as beautiful as the one we have in the 'Grandparents Ice Cream Date' dress up game! At the beginning of their love story no one could ever believe that their feelings will last forever, but they got married and I can't describe, girls, how happy I am when I see they are still together and that they are deeply in love as they were 50 years ago! It is an important date in their life as a couple as today they are celebrating their golden wedding and that's why I wanted you to meet them because I will need your help to make them a big surprise! I want you girls to dress my grandma really, really chic, to style her hair really, really cute and to accessorize the chosen outfit with the loveliest pair of shoes and jewelries in order to have her ready for an ice cream date with my grandpa =D - do you think you can do that for me?
High Waist Shorts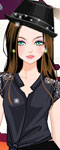 High-waist means style, femininity and retro, high-waisted clothes are stylish and add a special touch to any look and the high-waisted clothes are back in fashion in order to add some more bits of glamor and elegance to your chic look! From hot looking denim shorts to polka dotted or flower patterned shorts, the high-waisted shorts are a must have clothing among the stylish items of your wardrobe! Moreover, the high-waisted shorts can be worn in so many different combinations in order to create casual, elegant, chic or stylish outfits that it would be such a lost not to have them! You can pair your denim high-waisted shorts with a sleeveless top and the right pair of shoes and you'll look amazing for your date; see if can match any of those lovely, candy-colored high-waisted shorts with the right top, shirt or tunics and you will have your outfit ready for your afternoon stroll; find the right shirt to match the black high-waisted shorts with and then pair everything up with precious looking earrings, chains and bracelets and you'll be ready for a fun night out! Find the high-waited shorts that fit you best, pair the chosen ones the way you want, style up your hair really nicely and then load everything with a colorful make up look and you will be ready to hit the city's crowded streets looking chic and stylish!
Sweet Rainbow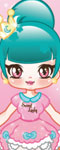 Lovely isn't she? She's the star of this new game from DressUpWho.com and I'd like to tell you a couple of things about this cutie pie. She is the rainbow fairy and likes very much to dress up...everyday. We got this game and the fun is all ours and you know everything there is to know about a dress up game so...get to it. Here's what I did: I chose a very, very nice skirt and then I paired up with a lovely ruffled shirt, then went over to the hair button and picked the rainbow hairstyle and chose some cool shoes, clicked on the show button, entered my name (Ella) and printed the whole picture and framed it. Now it sits nicely near my bed. You can do the same thing girls...you just need a printer and imagination. Give it a try...it's tones of fun!
Black And Gold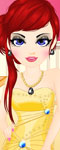 Black and gold make up look is bold and is the new trend for this season! Oh, and the best part of it is that black and gold make up look goes amazing with your gorgeous sun-kissed skin or for a stylish office look as well as for a girls' night out flawless look! Whether you crave for a statement look to mesmerize everyone well before midnight at that fancy party you are going to attend this Friday night or you crave for a change in your beauty routine, the 'Black And Gold' make up game brings up some simple make up tips to help you choose the most flattering shades for a highly original, gorgeous look! And that's not all! It also brings up a gorgeous super model girl ready for you to work your make-up artist skills on her, it brings up a wide variety of professional make up products such as black and gold eye-shadows, candy-colored eyeliners, mascaras, lipsticks and blushes for you to pick from, it brings the clothes and the accessories needed for a completer makeover, some of them are perfect for a flawless casual look, others will fit amazing for a stylish look at the office and others would help you party in style all night long...and you will just have to act as a famous make-up artist and let your creativity run free in order to put together a bold black and gold look, perfect for this season! Have fun girls!
Long Cardigan Fas...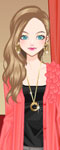 Just because the rainy Autumn is here and you're trying to stay warm it doesn't mean you can't look cool and fashionable during this season, don't you agree girls? Blazers, suit jackets, trench-coats, denim or leather jackets would be a great choice and they will keep you warm, that's for sure...but lately they have been replaced with long cardigans! Yes girls, the cardigan is the new blazer and the must have item for this rainy season, so how about learning how to properly wear them? The 'Long Cardigan Fashion' dress up game brings up some ideas, so get it started and find out a few super-easy ways to prettify your wardrobe with these uper chic cardigans! For example, if you are more inclined to use the latest trends to emphasize your feminine and flirty allure, make sure you choose a stylish long cardigan to pair it up with a super chic dress, sparkling chandelier earrings and with a bright colored pair of pumps! But if you want to hit the city's crowded streets looking pretty in your bohemian styled outfit, wear your favorite cardigan with jeans and a casual, lovely shirt! A long sleevy cardigan also looks amazing over a sleeveless top and a high waist skirt paired with a pair of tall boots or ballet flat shoes! Well, as you may already know one cardigan can give you numerous options to layer those items that you already have so just pull out the outfit that you want to wear for the day, and match it with a cardigan that suits your style!
Pretty Pussycat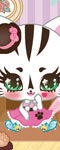 Girls, girls look what I have here! This pretty pussycat will be my present for my little baby's birthday! Isn't she the cutest cat you've ever seen? Beautifully packaged in a cardboard box and tied with a big red bow, this fluffy mop landed to my door this morning! She's a special deliver form the great fantasy world, so as you can already imagine the journey was long and she's super tiered, but I believe that a super fun pussycat fashion show would put her in the right mood to meet my girl! So DressUpWho fans get ready to work out your cat customization skills, getting the 'Pretty Pussycat' dress up game started, and do your best to turn this pretty pussycat into a dashing pussycat princess! First of all, choose her a candy-colored skin shade and pair it up with a colorful, super rich tail and after that let the cat fashion show begin! Pick up the chicest skirt you can find in her cute wardrobe to dress her up with, then pair the chosen skirt with a pair of bright colored shoes, socks and with a flower made necklace or with a fluffy scarf! Hmm, do you think you could add even more cuteness to her already lovely look? Yes you can! With all those cute hair accessories and tail accessories, chic eyeglasses and lovely, girly-girl tattoos, it would be a pleasure for you to continue playing the 'Pretty Pussycat' dress up game and finish off her stylish look! Have fun!
Cute Street Style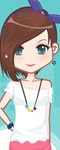 Hey, DressUpWho fans! What are you wearing today? Cute jeans and colorful tees paired with cute snickers? Lovely dresses and some doll-like shoes? Shorts paired with chic tops and with a pair of pink boots? You already look great girls, but if you want to learn the tricks of mastering the street looks and if you want to know how to stay cool and chic all the time you should take a peek at the 'Cute Street Style' dress up game! For the debut of this week our cute model girl, Sally, decided to go street chic, so join her and help her pair the clothes up with comfy chic shoes, hats, sunglasses and candy-colored accessories and get her ready to hit the city's crowded streets in style!!
Chalk Girl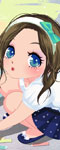 Oh, look at my Maggie, girls! She's a grown up girl now and even if she is 14 years old she adores to participate at the annual sidewalk chalk drawing contest! With her colorful chalk sticks and with her impressing drawing skills she will surely win the annual competition! Well girls, for such a remarkable contest, she must look extremely cute and colorful, so how about getting her a cute, girly chic confidence boosting look? Begin Maggie's sensational preparation with a face beauty treatment by applying lots of colorful beauty masks on her lovely face and then continue with a fun make up session. Once you're done with her make up go ahead with your work and style up her hair as well, choosing a lovely new hairdo for her. Great job girls! Now, check out Maggie's girly-girl wardrobe, too and pick out the outfit you fancy the most to dress up with. Accessorize it up with a lovely pair of shoes, with a chic, bow adorned hair band and some candy-colored jewelries and you will have Maggie in the right mood for a supper fun sidewalk chalk drawing session. Have fun girls!
Funfair Night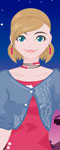 Girls, we hope you love fairs as much as we do because with today's game we are going to take you the largest fairground you've ever seen! Yeah, that's right...and we are sure you haven't seen it yet because there are just a few hours left till the big opening! So, who's in for a fun evening of tasty ice-cream, popcorn, thrills and breathtaking actions? Get dressed up in comfy-chic outfits, mixing and matching the tops with pants or miniskirts, lovely over-tops, comfy shoes and candy-colored jewelries and then feel free to hit this new funfair for rides, ice-cream, balloons and fun! Oh, and that's not all! While playing the 'Funfair Night' dress up game you also get the chance to test your designer skills too, by choosing your favorites shades to add some bits of color to the chosen clothes, shoes, accessories and hairstyles! Have a fashion blast girls!
On The Train Rails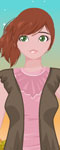 Today's game is a bit more special in the sense that is a dress up game about a photo-shoot in the woods near a train track. The scenery is amazing as it takes place at dusk when the day light meets the night sky with stars blinking and a fresh air blowing through the woods. There are several outfits you can take your pick from and all of them have an autumn feel...we are in September after all. Combine the clothes, see how it looks like and take a picture to save it for your collection. Dressing up this model is a fun activity and it will surely make you want to come back for more awesome games from DressUpWho.com.
Denim Top Style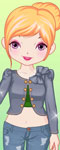 The upcoming Fall season is all about casual chicness and we, girls, believe that those too chic denim jeans or those too stylish denim jackets shouldn't miss from your wardrobes! That's why we created this lovely dress up game for you to get inspired and see which are this season's must-have clothing and accessory items! The old-faithful denim gets a super-cool turn in our new dress up game, so girls, get the 'Denim Top Style' started and feel free to have a nosey at the newest denim collection featuring an array of youthful, fun and flirty pieces and find out which of them fit you best! And that's not all! This denim girl here is ready to show you some of her great style tips that will help you get your jeans and other denim clothes out of the sporty and move them into the stylish side of fashion...so make sure you don't miss this important style lesson! Have fun!
Kokeshi World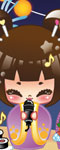 Awww girls.. isn't she a cutie pie? I just love Japanese dolls like this one. Simple adorable and free to play. Right now you can dress her up really, really nice and imagine you're playing with a real, real doll. The nicest thing is that you can change the background and even add some sushi to the picture which makes it even more fun as I literally love sushi. I supposed I can't give you better advice about dressing up a doll.. better than you already know that is so I'm going to let you girls have your fun with this lovely Kokeshi doll. Write in the comments what you did and even share this with your friends as they might also play it :D! Have fun girls!
Ball Pit Playing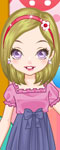 Summertime brings tons of fun for parents and kids but when they are not going to the the beach or when they are not playing in a pool or when everything else is boring, the kids need something to do and here is where the mighty Ball Pit takes over! Oh girls, you should see how my baby girl enjoys it! When we are the mall or when we go to her favorite fast-food restaurant in town she always asks for permission to jump into that super fun pit filled with colorful hollow plastic balls and once she manages to get there...I can't get her out for hours! Spending the day in her favorite place is a special event for my baby girl and it definitely needs a special outfit too, don't you agree girls? Get the 'Ball Pit Playing' dress up game started and see whether a pretty doll-like look or rather a stylish, girly-girl look would suit her best! Have fun!
Cute Rainy Day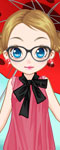 Donno about you girls but those awful, rainy days make me want to stay inside and watch my favorite movies all day long! But the truth is that there is no need to stay inside because we can still look trendy and chic on a dull, rainy day...just like this cute girl here! She surely has the right type of clothing and accessory items in her wardrobe, just perfect for a rainy day, so feel free to sneak a peek and get inspired! Let her amazing wardrobe be your source of inspiration, playing the 'Cute Rainy Day' dress up game, and make sure you will walk in style in all those drenching days! Umbrellas, raincoats and rain boots are the basic items that should enrich your wardrobe for the upcoming rainy days and luckily you have plenty of them in this lovely dress up game! And moreover, you can also pair them with pretty skirts or stylish pants, lovely printed tops or too cute, doll-like dresses, geek-chic eyeglasses and candy-colored jewelries! So girls, should we get the fashion show in the 'Cute Rainy Day' dress up game started?
iPhone Photoshoot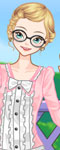 Oh girls, I'm so happy! You don't need to ask, I'm going to tell you right now! Yesterday my mom just gave me the best gift ever...a new iPhone :D! I've been waiting for it and craving about it for months and now it's finally mine. Before doing anything else rushed to my room, took all my outfits out and started a very one of a kind photo session with the new iPhone being my camera and the pics came out great. I even made this game after it so you can have the same fun dressing up as I did. It doesn't really matter the order you put your clothes on, just make them look really nice and the camera will get that for you in no time. I'm sure you girls have iPhones...why not doing a real photo shoot and share the pics with your friends?
Leopard Prints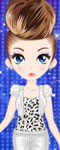 Hmm, leopard prints...it's been a while since I've seen a game with animal prints in it and this one is quite good...and brings up some memories too, from the time I was having fun with my friends in high school. Once a month, we used to dress up in animal printed clothes and headed out for the mall. We wanted to impress everyone with our highly original outfits and oh, we had quite a good eye for combining animal prints with jeans or a nifty skirts and some really cool shoes. Never thought a dress up game can bring up all these memories and this one just did that. I'm having quite a bit of fun with it and, girls, I'd very much like to hear your thoughts on this as well. What do you think? Would you dress up in animal prints? =) Is this season's must have trend and it can already be seen everywhere and on anything, in different shapes and colors, even on red, green or purple, so make sure you enrich your wardrobe with some stylish, trendy chic leopard printed outfits that will surely help you stand out of the crowd! For some amazing tips and tricks get the 'Leopard Prints' dress up game started and learn how to wear it or how to match it in order to wear leopard print with confidence and elegance!
Street Pianist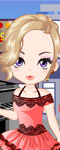 Grand pianists aren't usually found on the streets, but when they are there for a charitable cause it is always nice to stop for a minute to hear the musical notes coming from their skillful fingers running on the keys! She's an artist, a great piano singer and whether she's singing on a stage or on a crowded street downtown her music is the same because she always sings from the heart! Well girls, the way she looks while sitting in front of her old, wooden piano or in front of her modern, candy-pink piano is very important for our cute pianist singer, too and here is she needs your help. Playing the piano may not be your greatest skill, but we believe that fashion has no secrets for you, so how about getting this stylish diva ready for her amazing piano performance? Run your fingers through her stylish outfits and fancy accessories and pick out the ones you fancy the most to make her shine to her street piano concert!
Fast Food Sweetie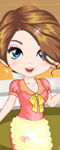 In a few weeks a new school year will start...the last one for our friend, Sally. She's going to be a senior this year and she already started to prepare for the most important event of the year: her PROM! On this day Sally wants to look flawless with her princess-like, floor-sweeping dress, diamond jewelries and Hollywood high-heels...items which are too expensive for her pocket! Instead of asking her parents to pay for them, Sally decided to get the money she needs for her stylish prom look getting herself a summer job! Well girls, this is Sally's very first job, so you can imagine how stressful her first day of work in this fast food restaurant must be...Do you know what would surely boost up her confidence and would help her start her first day as a fast food waitress with a big smile on her face? Some super fashionable outfits! So girls, let's give Sally a helping hand playing the 'Fast Food Sweetie' dress up game and see what chic winning looks we can suggest her. Check out Sally's wardrobe filled with a variety of chic waitress uniforms, hats to match and colorful accessories and feel free to pick out your favorites to get this dashing waitress girl a super chic, colorful look!
Hello Kitty Car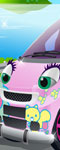 Ohh, this game is sooooo cute! The first reason for this is the car in the game, a SMART car, the perfect one for a teen girl. But wait...it gets even better as this car comes with a whole set of Hello Kitty customization materials. How cool is that, girls? Basically what we have here is a dress up...but this time for cars...and with a wide variety of Hello Kitty stuff: Hello Kitty inspired colors, Hello Kitty prints and many other sweet items that you will discover once you get the 'Hello Kitty Car' decoration game started! I've always wanted to get all the attention while rolling down the highway and now with my Hello Kitty car I'm sure I will get many wows on my next road trip! Let me tell you how I did my model: I started picking from all the custom parts, had a nice soft pink color for my car and the golden wheels, I added some lovely, heart shaped prints in a nice purple color and a very cute cute heart shaped Hello Kitty picture with angel wings on the driver's door. What about yours? =D
Lollipop Inspired...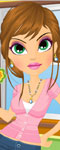 Girls, do you know what would best complement your gorgeous, sun-kissed skin? A flawless, bright, lollipop inspired make up look! It's summer, it's warm and this can only mean one thing: you are allowed to put on the craziest, most colorful make up looks you can imagine! You just need to dare, the rest comes from us =)! We bring a gorgeous super model girl ready for you to work your make up artist skills on her, we bring a wide variety of professional make up products for you to pick from, we bring the clothes and the accessories as well...and you will just have to act as a famous make-up artist and let your creativity run free! Don't be afraid to pick the brightest color for the eyeshadow you'll apply on her big green eyes or the boldest pink color for the lipstick you'll apply on her gorgeous lips..this is the idea of a super-cool and amazingly chic lollipop inspired look. Now, dare selecting the colors you fancy the most to create a playful, candy-colored make up look for her, then continue playing the 'Lollipop Inspired Look' make up game with a crazy hairstyling and finish with a fun dressing up session in a fancy summery outfit by mixing and matching the chic dresses available at your disposal in her wardrobe with glittering jewelries! Be bold, be creative while playing the 'Lollipop Inspired Look' make up game and make sure you create some fantastic, colorful make up looks, perfect for this season!
Father And Daught...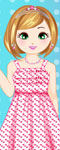 It's been a while since I had time to remember my childhood days with my family but this game just brought them all into my memory and what fun memories came up. I used to dress up real nice and visit the lake we have near by together with my father to fly the kite and play with our white fluffy dog. It was so fun, I could do this all over again and have the same fun or even more. What I suggest my friends is to take a few minutes to play this game and dress the little cute model the best way you can. This way she'll also have a blast together with her father and if you're there.. you might very well share it with your friends. Have fun girls and remember to come back to DressUpWho.com every day.